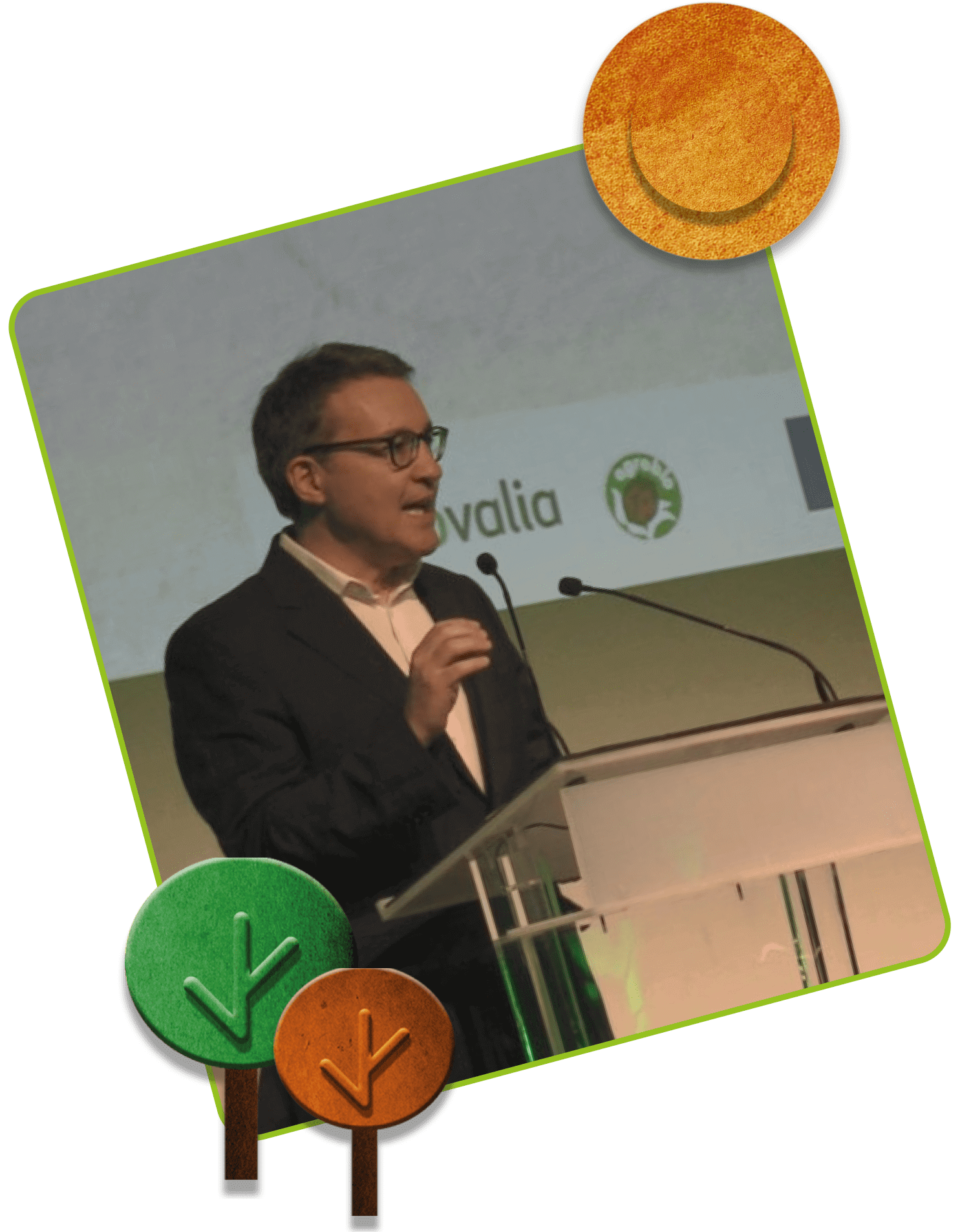 Portuguese Historical Association of Organic Agriculture
AGROBIO – Portuguese Association of Organic Agriculture, founded in 1985, is a pioneer institution that leads the diffusion of Organic Agriculture in Portugal.
It is a meeting place for people of all ages and professions, who have in common concerns about food quality, health, the environment and the defense of a healthier agriculture.
AGROBIO is affiliated to IFOAM (International Federation of Organic Agriculture Movements) and is a member of the IFOAM-EU Regional Group. Non-governmental organization (NGO) of environment and with recognized status of public utility, it is assumed with the triple aspect of:
Agricultural Association.

Environmental protection.

Consumer protection.
To promote organic agriculture in Portugal, providing means to help consumers and producers make the best environmental and nutritional choices.
To be recognized as an Association that plays an active role in environmental balance by raising awareness of the growing consumption of organic products by the Portuguese population.
Organic agriculture must maintain and improve the quality of soils, as well as the health of plants, animals, humans and the planet as a single, indivisible organism.
Organic agriculture should be based on living ecological systems and their cycles, working with them, imitating them and contributing to their sustainability.
Organic farming must be based on fair relations with respect to the common environment and life opportunities.
Organic agriculture must be managed carefully and responsibly to protect the environment, health and well-being of current and future generations.
Chronology (Agrobio History)
1985-1986 - Foundation
Foundation of the Portuguese Association of Organic Farming
– 1st National Agrobiology Meeting
– 1st Agrobiological Study Trip to France
– 1st Organic Agriculture Course
1987 - A Joaninha
A Joaninha" Newsletter, first television interviews, is born
1988-89 - Healthy Land
Tierra Saludable – National Fair of Organic Agriculture. Preparation of EU legislation on organic farming begins.
1990-91 - European legislation on organic agriculture
The European legislation on organic agriculture is born. First steps in marketing.
1992-1995 | PROAGRI
PROAGRI funds Agrobio's Technical Agency
1996-98 -Biological Gardens in Schools
"Ciência Viva" promotes Biological Gardens in Schools
1999-2002 - Agrobio Communication
New Agrobio Communication – rebranding of "A Joaninha". Organic Agriculture Manual. 1st Web Site
2003-05 - Weekly Organic Producers Market
1st Organic Producers' Weekly Market – direct sales to consumers in Portugal. Introduction to Agrobio Day
2009 - Agrobio Recognition
Agrobio recognized as a Public Utility Institution; Raising awareness about the consumption of organic fruits and vegetables in public schools.
2010 - 25 years Agrobio
25 years Agrobio. Approved Project: PROBIO – Promotion and Dissemination of Organic Agriculture. Approved demonstration and dissemination project: "Cultivation of regional rice varieties through organic farming".
2011 - Training
Training for Technicians and Generals in Organic Agriculture in Vila Real, Braga and Lisbon. Spring Biological Week
2012- MAIE
International Social Agriculture Project. Organization and presence at BIOFACH with 10 Bio exporters. The European Legislation for Organic Wines comes into force. Restructuring of Agrobio Training.
2013 - 25 awareness actions
25 awareness-raising actions – from Porto to Lagos. Creation of 5 Enterprise Orchards – Bucelas
2014- 1st Social Agriculture Course in Portugal
1st Course on Social Agriculture in Portugal. First production of Organic Rice in Portugal – 40 tons. (promoted by Agrobio). 1st prize in the "Nutrition Awards" – Mobilization Initiative category. CAP Reform (Common Agricultural Policy)
2015 - Agrobio Markets
12 Agrobio Markets from Aveiro to Portimão; Launching of the new PDR2020 – Support to new organic farmers
2017 | Start of the Experimental Project
Beginning of the Experimental Project: Organic Food in the Basic Schools of Los Olivares – 1660 meals per day. Approval of the National Strategy for Organic Agriculture.